Diamond socket drill bit HVK is available in our diamond tools specialist trade in Recklinghausen NRW or by shipping / express. To get an offer please fill our request form or just call us!
For private customers we recommend our extensive

Online-Shop with a huge range of similar products.
laser welded
Turbo segments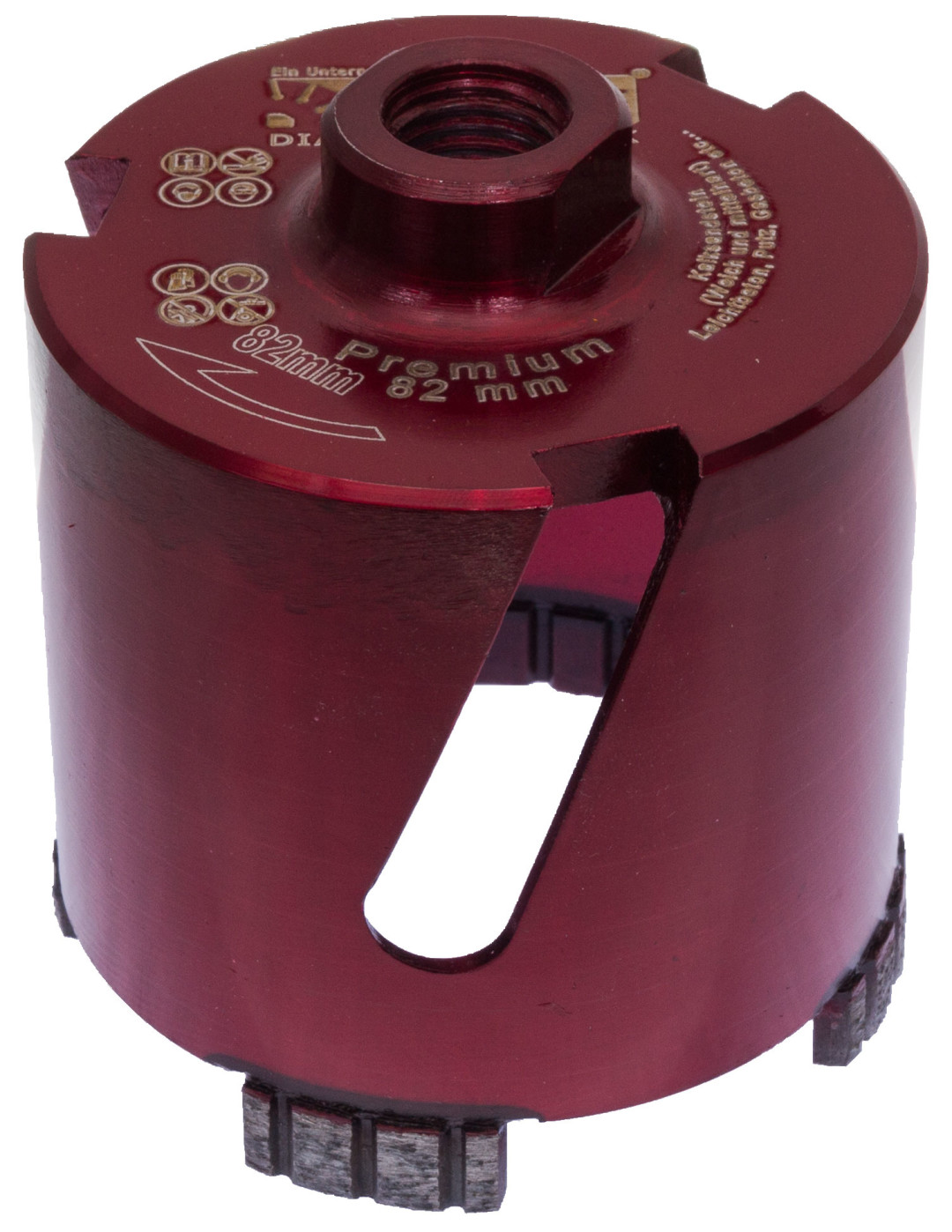 Dosensenker für hochverdichteten Kalksandstein Quadrostein
Product description
Professional diamind socket drill bit turbo for quadro stone / M16 / Ø 68 - 82 mm
Diamond socket drill bit HVK
High quality good with a turbo segment for middle hard to hard materials. These socket drill bit is ideal for highly compacted lime sand stone or quadro stone. For the use with a drill socket machines or common drilling machines with at least 1000 watt and an ideal rotational speed of 1500 – 2000 rpm. Maximum drill depth of 70 mm.
Make a request now

Our specialist trade product are for professional users like drill and cutting companies. For private customers we recommend our


Diamond tools Online-Shop
Available diameters (mm):
Adaption:
Application:
Suitable for:
Product request for commercial customers: