Private customer?
Take advantage of our extensive
Diamond Tool Onlineshop
ADT PRODUCT CATALOG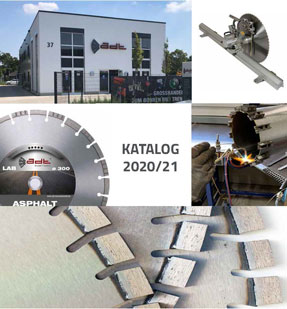 The New ADT Diamondtools Product Catalog
The new ADT product catalog is here! This offers you an excellent overview of our range and our services.
You can view the catalog online, download it or request it in print form from us.
Your personal prices and discounts can be obtained from your sales consultant.
Diamond tool manufacturer
ADT Diamant Technik is a leading company for diamond tools in Germany since about 30 years. Customer wishes have high priority for us! That is why we have an own repair center for machines and drill bits. We just produce and sell high quality products. We also work together only with well-known companies like AGP, Fleika, Hitachi. If you have a problem we'll find an individual solution for it!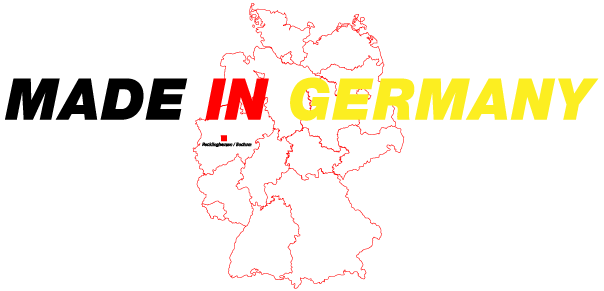 Private labeling

Diamond cutting discs and drill bits with your own design
as professional manufacturer of diamond tools we give you the opportunity to buy diamond drill bits and diamond cutting discs with our own company logo, or in the color you want. Private labeling is available from a specific order quantity. Just call us for more information!
Repair service
Repair of machines & drill bits
our professional workshop team repairs each machines, core drill machines and floor cutters. We are specialists for AGP, Husqvarna, Hitachi & STIHL machines. Next to the repair of machines we also do restocking of diamond drill bits. We're able to produce out drill bits in each diameter and length.
Test of the skid coupling of a AGP core drilling machine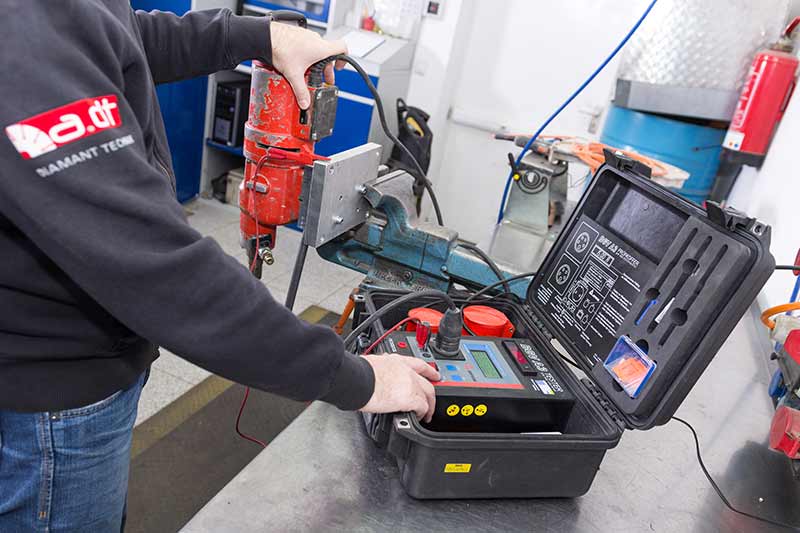 We carry out VDE tests for machines
Repair of a hydraulic unit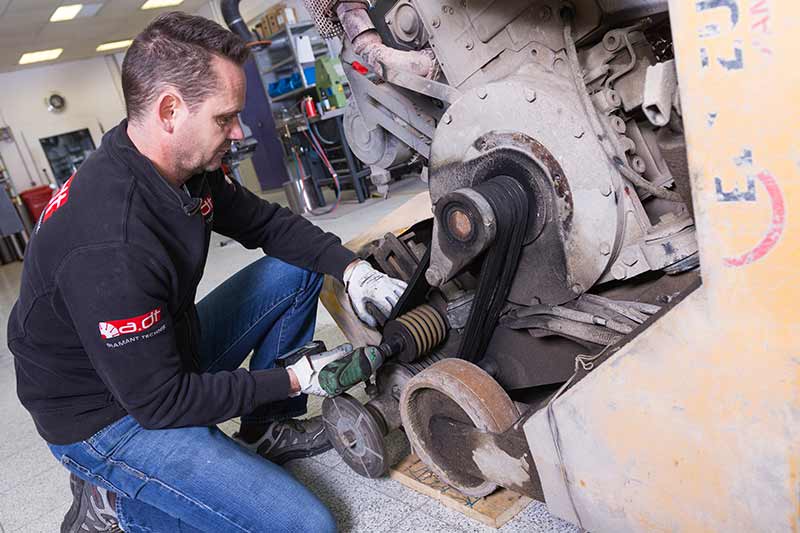 We also repair large machines such as joint cutters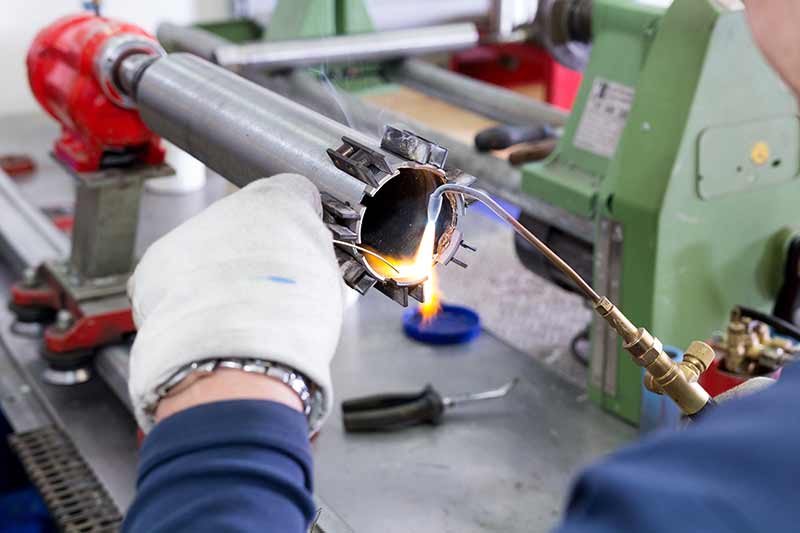 Our specialists will provide you with new segments on your drill bit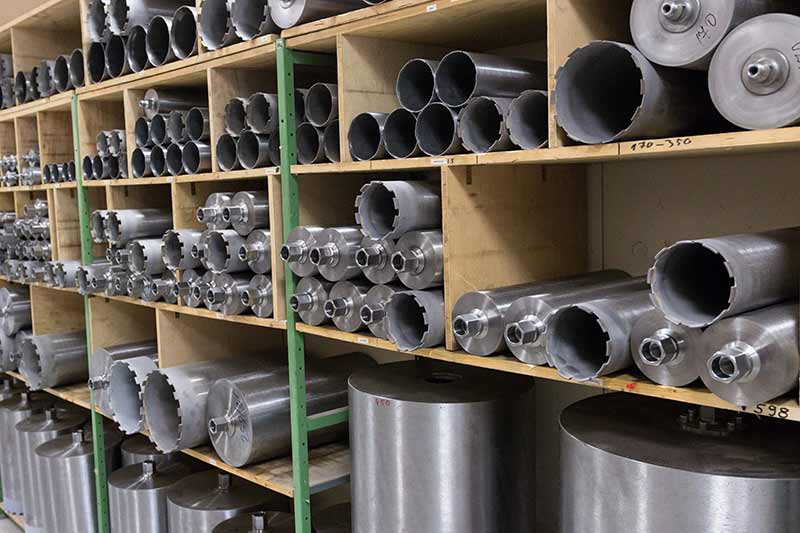 A small section of our diamond drill bit bearing.
Contact
Direct contact for proficiency
Direct contact with you is important to us, which is why we do not publish any prizes on our website. We are happy to advise you on every product. For example, A diamond cutting disc for concrete, granite or for fine stoneware, no problem. Our consultants are trained on each product and do not leave you alone. We find it as a manufacturer of diamond tools indispensable to seek communication with our customers. In the diamond tooling industry, 10% more investment is up to 50% more, so it makes sense to exchange briefly with one of the ADT consultants.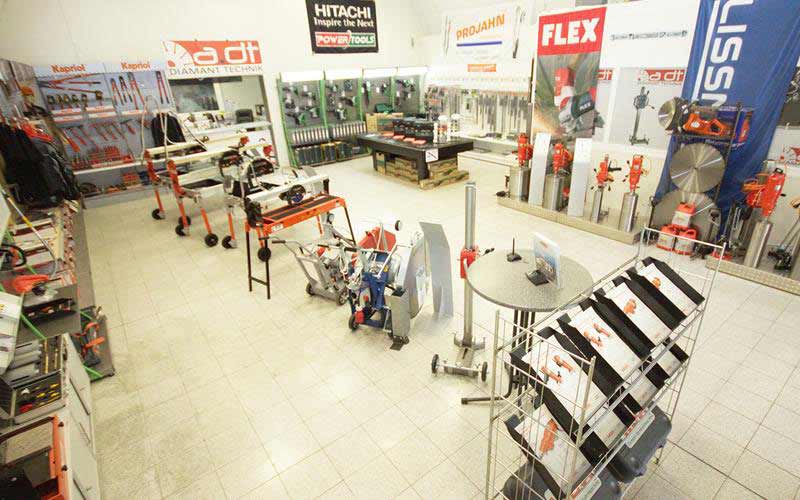 ADT Diamondtools Ladenlokal in Bochum NRW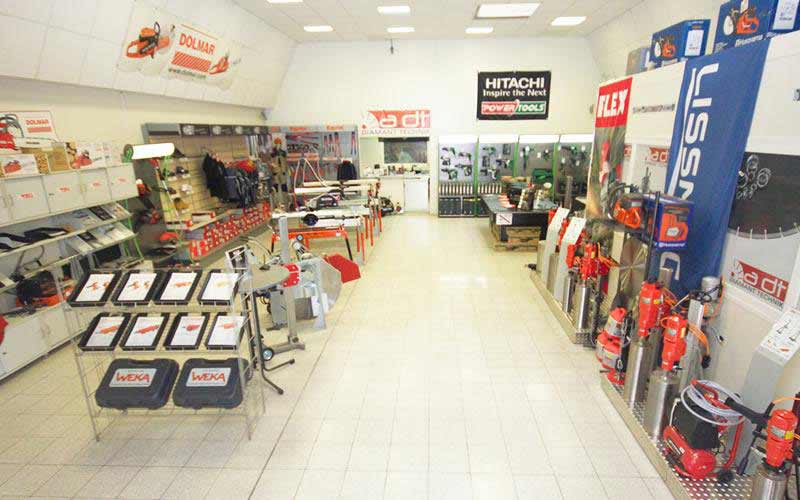 ADT Diamondtools Shoplocal in Bochum NRW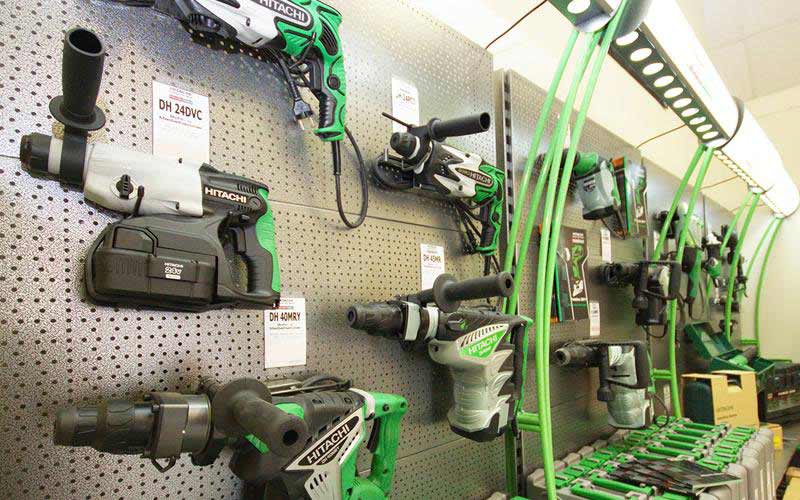 HITACHI machines at ADT Diamondtools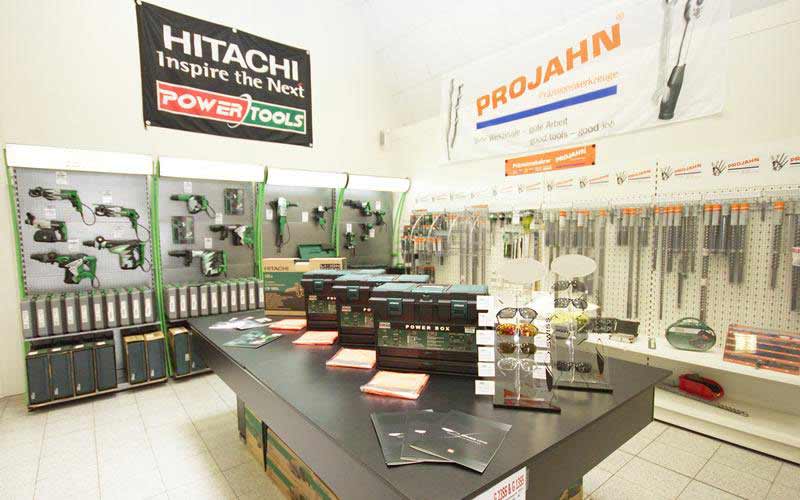 HITACHI tools at ADT Diamondtools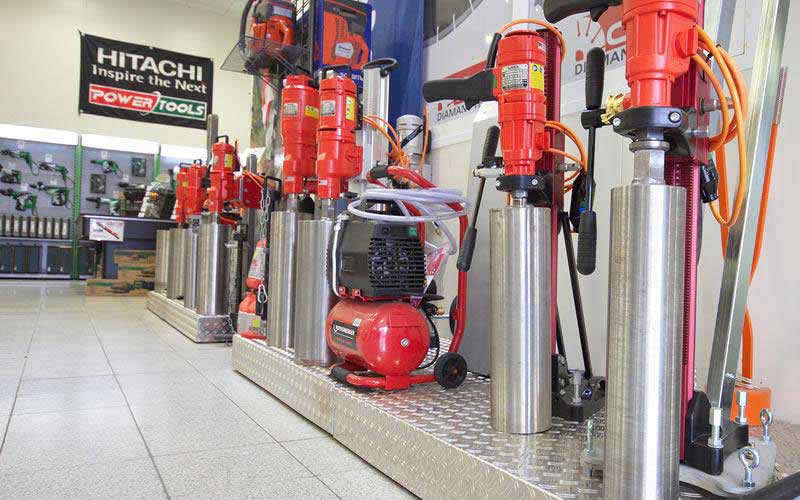 AGP core drilling units from ADT Diamondtools
Stone separating tables at ADT Diamondtools
ex stock
diamond drill bits and diamond cutting discs ex stock available
diamondcutting discs starting from Ø 50 up to Ø 1.600 mm for all application areas, diamond core drills staring from 0216 6 mm up up Ø 1.200 mm, AGP core drill machines, Fleika drill rigs, all accessories are available ex stock.
Service
perfect service at repairs as well
We are no auction house and no internet business. 20 employees work daily at our headquarter in Bochum. The employees in our repair center do anything to repair your machines very quick. Our Service will help you with any questions you have. We have solutions for each application areas no matter if concrete, brick work, granite, asphalt, metal and so on.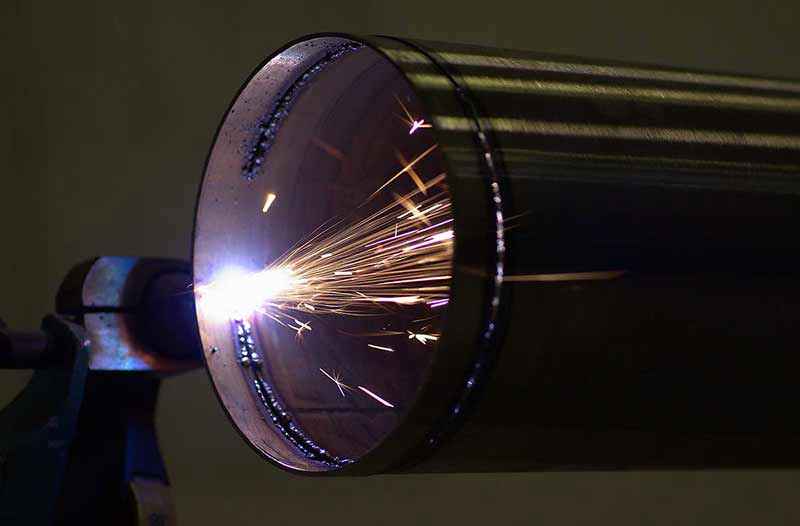 Diamond drill bit is shortened.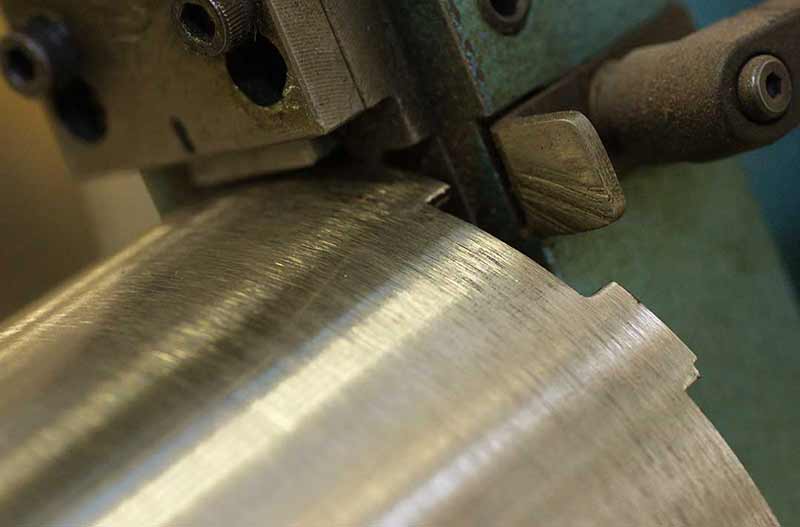 The drill bit is punched in so that the diamond segments sit perfectly.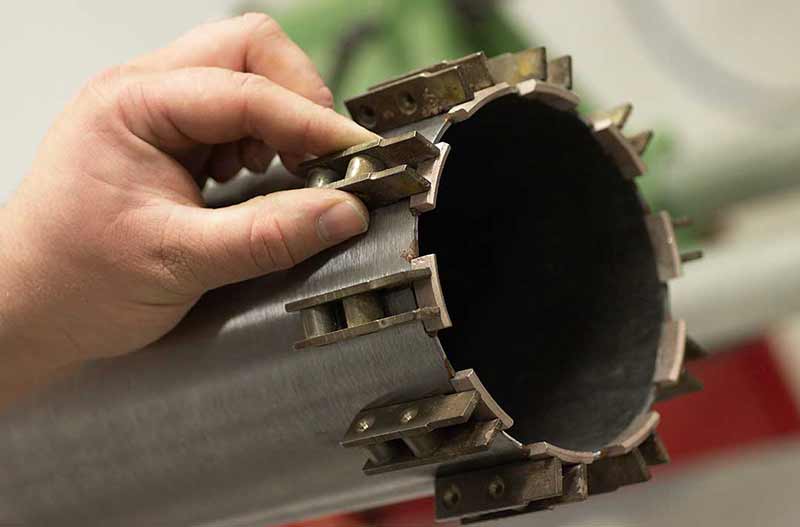 The new diamond segments are placed on the diamond drill bit.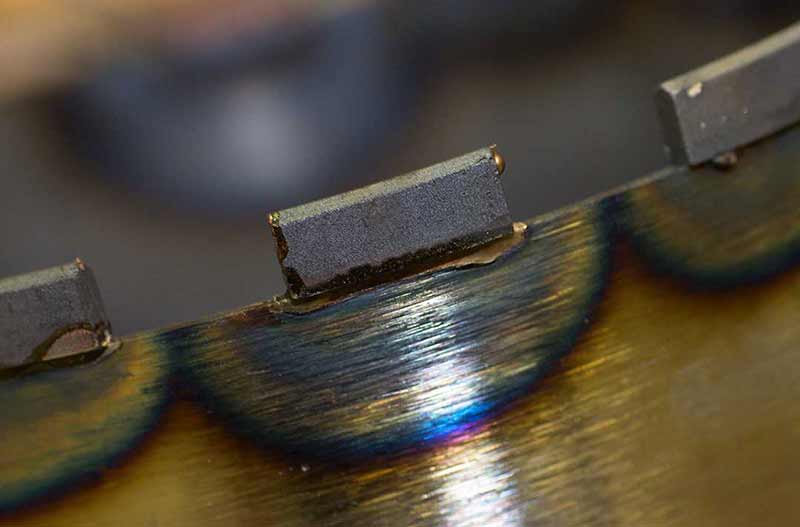 Diamond segment after it was soldered to the diamond drill bit.