WEKA DK52 Core drilling machine is available in our diamond tools specialist trade in Recklinghausen NRW or by shipping / express. To get an offer please fill our request form or just call us!
For private customers we recommend our extensive

Online-Shop with a huge range of similar products.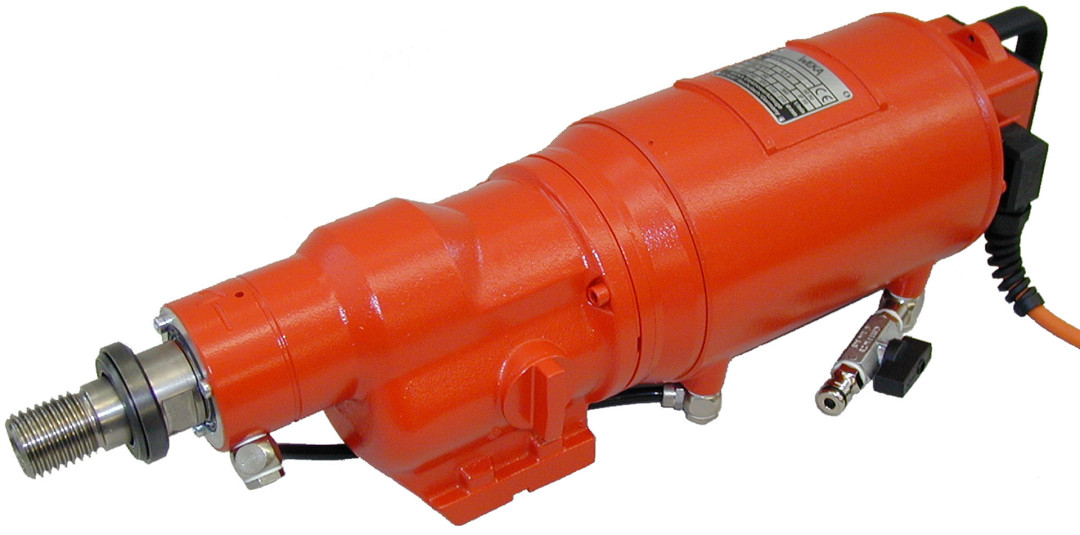 WEKA DK 52 Profi Kernbohrgerät
Product description
WEKA DK 52 Diamond core drilling machine rig mounted .200 W / 400 V / wet / 1 1/4 " 3 - gear
WEKA DK52 Core drilling machine
With the WEKA DK 52 the success series of the water-cooled diamond core drilling machines is extendet. This diamond core drilling machine is for professional users and got a drilling diameter up to 500 mm.
This machine weigh 22,9 kg.
Make a request now

Our specialist trade product are for professional users like drill and cutting companies. For private customers we recommend our


Diamond tools Online-Shop
Application:
Technical details:
3 – Gear gearbox
Wide drilling range.
Oil-bath lubrication
Ideal gear lubrication and a long lifetime.
Overload clutch
Protects operator, machine and tools for mechanical overload.
Full metal housing
Motor and gear are packed in a aluminium housing.
WEKA and enviorment
WEKA electronical tools are primary out of steel and aluminium. Weka machines have got a high lifetime. The machines are recyclable up to 90%.
Electrical safety 
WEKA diamond core drilling machines comply the European directive
Product request for commercial customers: