Diamond cup wheel PKD is available in our diamond tools specialist trade in Recklinghausen NRW or by shipping / express. To get an offer please fill our request form or just call us!
For private customers we recommend our extensive

Online-Shop with a huge range of similar products.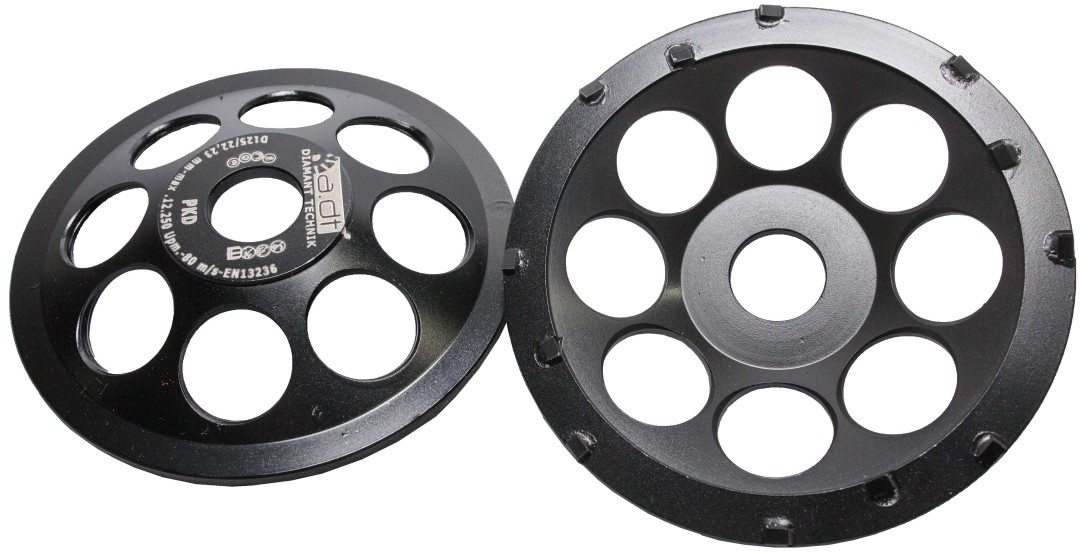 Diamant Schleiftopf für Farbreste, Estrich, Bitumen, Kleber & Kunstharzbeschichtungen PKD
Product description
Diamond cup wheel PKD Ø 125 mm u. 180 mm with polycrystalline segments
Diamond cup wheel PKD
The diamond cup wheel PKD has polycrystalline segments is very suitable for removes and grindings of paint residues, glue & Screed and is available in different diameters.
Make a request now

Our specialist trade product are for professional users like drill and cutting companies. For private customers we recommend our


Diamond tools Online-Shop
Available diameter (mm):
Available bore sizes (mm):
Application:
Suitable for:
Product request for commercial customers: